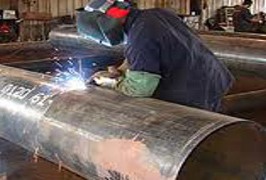 Professional welding consultancy
Are you looking for advice on welding qualification and welder coding? Or perhaps you would like to know if your processes and procedures are up to date?
At ARC Engineering Services we can offer a full welding qualification package ensuring compliance with industry standards including:
ASME B31.3
ASME IX
EEMUA 158
AWS D1.1
BS EN ISO 15614
NORSOK M-601
EN ISO 9606-1
API 6A
ISO 3834-2 Accreditation
ISO 3834 is a sub-division of ISO 9001 and is specifically related to welding, which is considered as a special process in this standard. We can guide you through the accreditation process and also provide the services of a qualified Responsible Welding Coordinator (RWC).
Our welding consultancy services include:
Welding qualification
Documentation advice
Third Party Inspection
Non Destructive Testing
Mechanical testing
Heat treatment
Material selection
Process selection
Responsible Welding Coordinator (RWC)
We can discuss your requirements with you prior to attempting qualification. These can include selection of materials, optimum dimensions of test material, welding processes and produce welding procedure documentation in accordance with your clients' codes and specifications.